Space-Themed Birthday Cake Reveals An Entire Universe When Sliced
By Stephen M June 30, 2022
---
Creativity makes ordinary things look extraordinary and memorable. On special occasions like birthdays, all those celebrants wish to receive is something special that will make their day go lovely. This is what Naushee (aka Pedagigle) did for her 4-year-old son, Ilyas. To make her son feel loved on the special occasion, she created a multi-layered space-like birthday cake for him.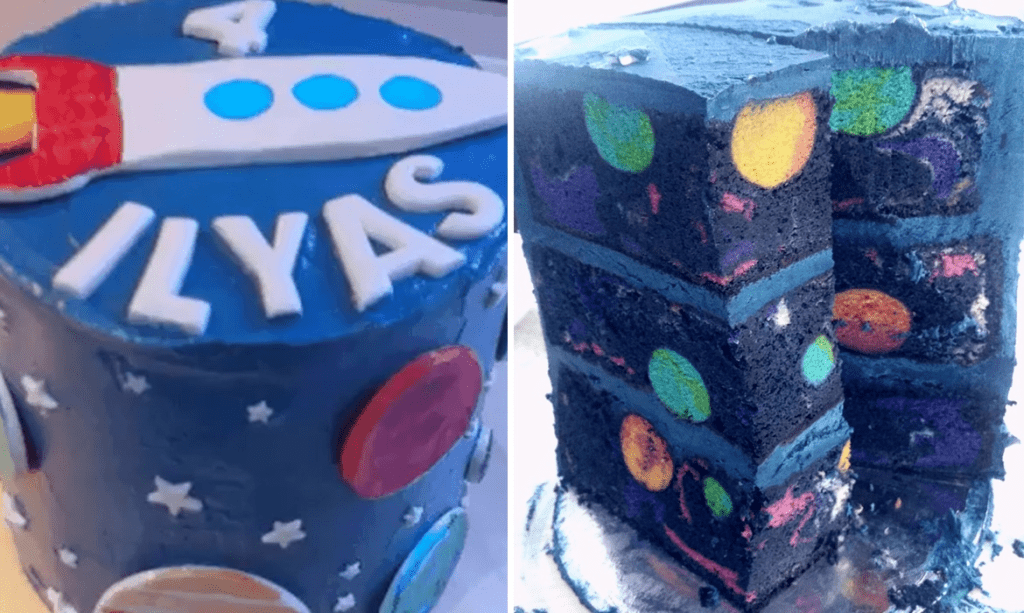 The birthday cake's interior and exterior featured the planets within the cosmos. The exterior of this vanilla-flavored cake had hand-painted planets with a spaceship being blasted from the top. The top also had the inscription,
Four layers represent the boy's age. A vertical cut through the cake showed planets like Earth and Mars and the Milky Way. This was indeed educational aside from making Ilyas feel special.
Creating the cake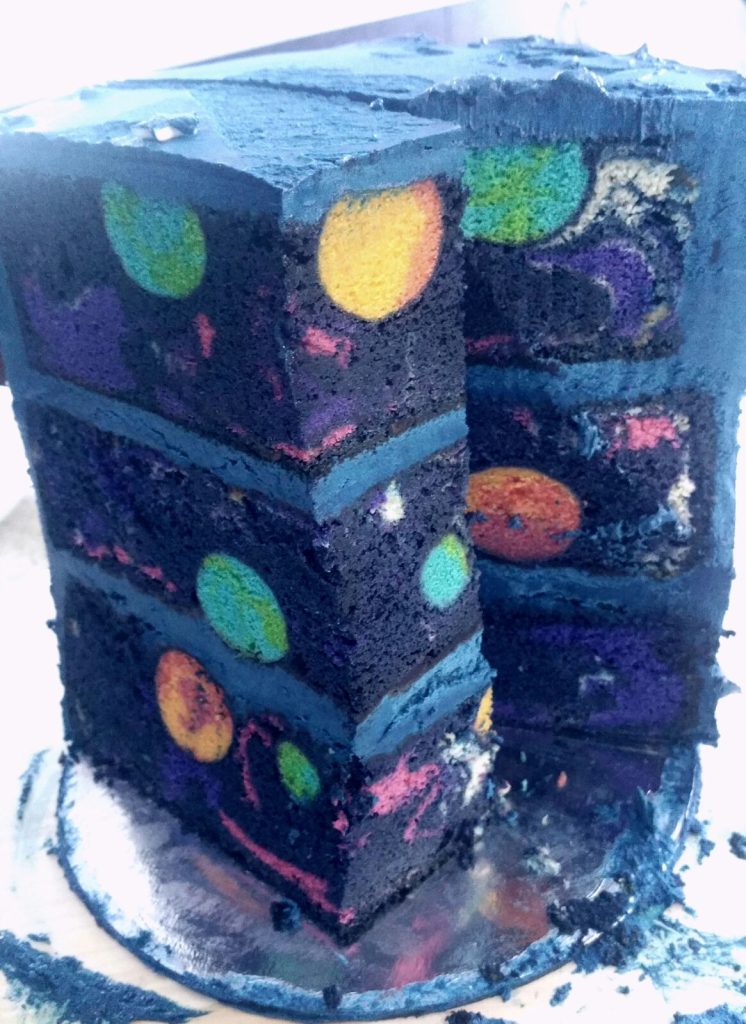 Creating this special cake wasn't an easy task for a mom who wanted to make her son smile. According to her, she had to apply some creative problem-solving techniques in the process. She said, "I wanted to make a galaxy/space cake that was space-y on the outside, but also space-y on the inside." She revealed that she had to improvise a recipe because she couldn't find everything.
She had to start the process with a white cake recipe to have "true colors and white galaxy/Milky Way swirls." Afterward, she used food coloring to represent the various planets and the sun in blue, green, orange, and yellow.