Sea Glass: How Is It Formed And How To Find It On The Shore?
By Stephen M January 4, 2023
---
Walking along the seashore can be a very interesting experience. Aside from the fun side of it, it can be a rare treasure hunt when you are attentive. Among the things you can find when walking on the beach is sea glass.
Genuine sea glass is formed through a physical and chemical process between pieces of glass and the ocean. When pieces of glass in the ocean come into constant contact with the ocean water for years, they gradually turn into frosted, smooth, and colorful stone-like glass. The frosted look is evidence that all the soda and lime content used in the production of the glass has completely dissolved.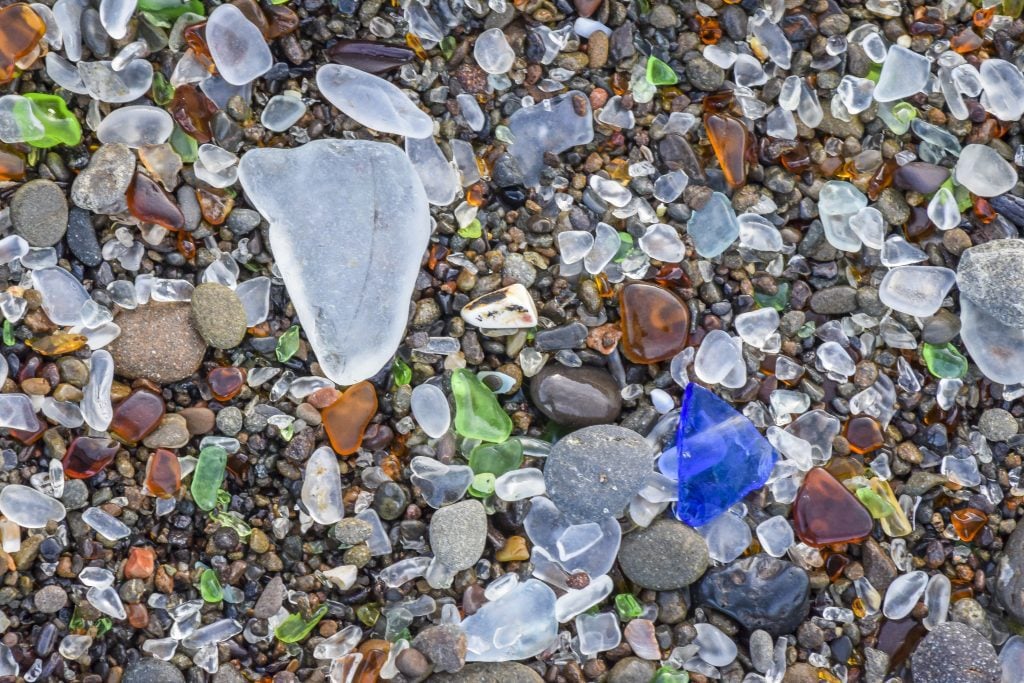 One of the ways to get genuine sea glass is through beach-combing. Not every beach may have those glittering baubles. That aside, the influx of plastics is making it very difficult to find because less glass is making its way to the sea.
Another important thing to know is the regulations your country or state has on these beautiful glasses. Some states make it illegal to collect sea glass.
If your country permits, and you intend to search for some, visit the beach during low tide. Choose an appropriate time, morning or during sunset in the evening. You should be very patient in your search, or else you will miss them. It's better to look ahead than to set your eyes on the ground. Also, set your eyes on the shell beds.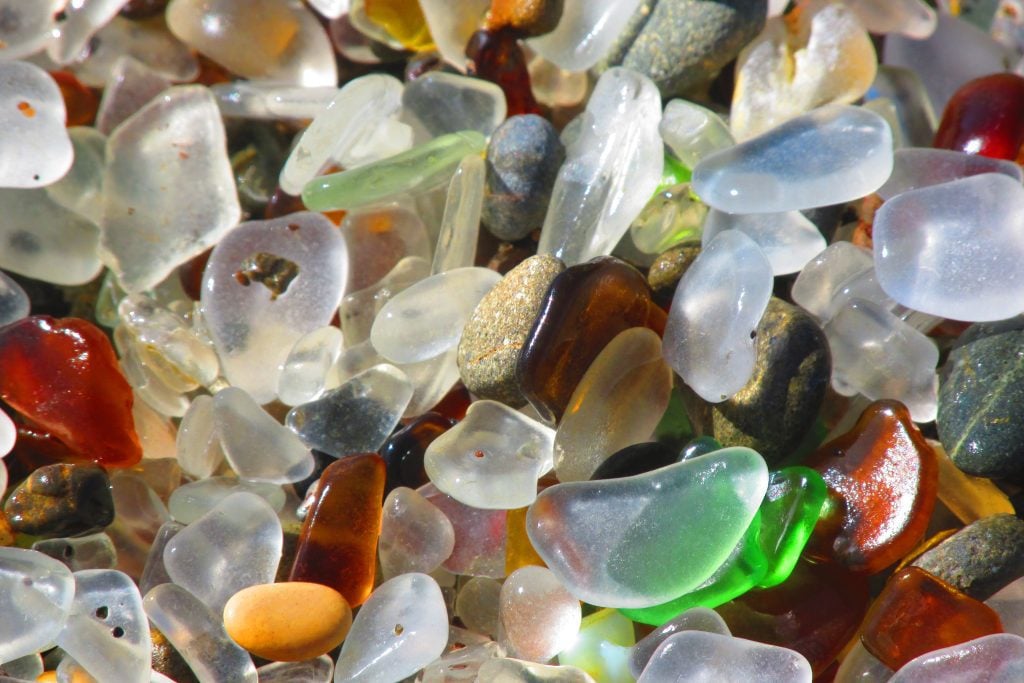 One of the best places to look for sea glass is Glass Beach at the Mackerricher State Park in Fort Bragg, California. However, visitors are forbidden to collect them because it's a state park. Close by is the International Sea Glass Museum, which you can visit and admire the beauty of the glasses.
Also in California, Summerland Beach in Santa Barbara is another place to enjoy a view of sea glass with a relaxing sea breeze. Now, if you're not on the mainland, you can visit the Kauai Sea Glass Beach in Hawaii. This beach is almost entirely covered with sea glass, thanks to its closeness to the Swish Cheese Shoreline. A visit there gives you the opportunity to encounter different colors and sizes of sea glass.