Emojis, Space, And Sensory Magic: Unveiling The Enchantment Of The Vegas Sphere
By Martin B October 18, 2023
---
Las Vegas has unveiled a groundbreaking addition to its entertainment landscape, captivating the world with the awe-inspiring, multi-billion dollar Sphere. Bursting onto the scene in late September 2023, this unique venue promises an unforgettable immersive experience that has the world talking.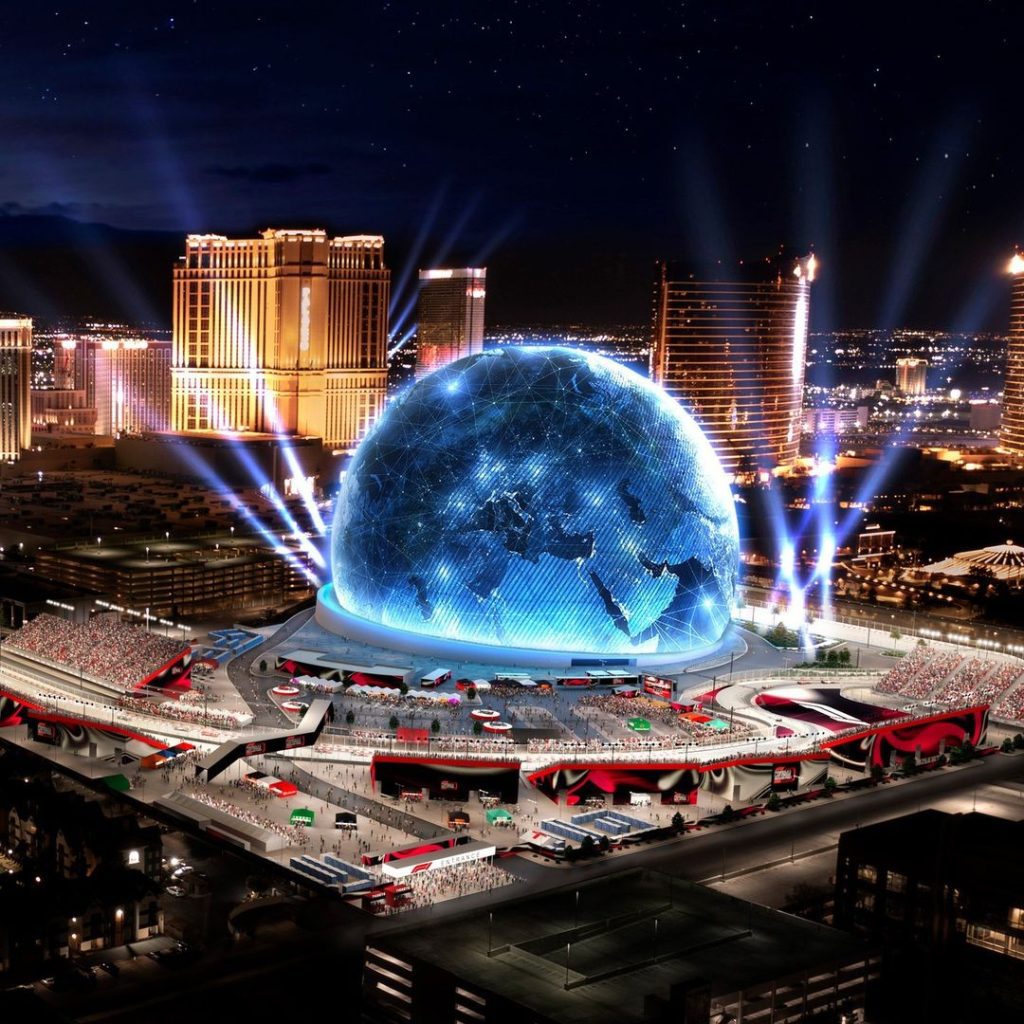 Kicking off its debut with a spectacular performance by the legendary Irish band U2, led by the iconic Bono, the Sphere made an indelible mark on the city's skyline. Measuring an astounding 366 feet in height and a breathtaking 516 feet in width, the Sphere has quickly earned the distinction of being the world's largest spherical structure.
What truly sets the Sphere apart is its transformative capacity to leave onlookers spellbound. The Sphere's most talked-about feature is the incorporation of 4D physical effects, which plunge attendees into a realm where sensory immersion knows no bounds. The electrifying power of these effects transcends traditional entertainment experiences, captivating the senses in a way never before witnessed in Las Vegas.
As day transforms into night, the Sphere takes on an entirely different persona. Its exterior transforms into a luminous spectacle, radiating vibrant lights that paint the sky in a breathtaking array of colors. It's a sight that commands attention, making it a landmark that can be seen from miles away. This nightly transformation is nothing short of a visual feast, a testament to the power of modern technology combined with architectural genius.
One of the most talked-about elements of the Sphere is its exterior LED display. This colossal LED screen occasionally surprises onlookers by showcasing an eclectic array of visuals, from a cosmic journey through space to an enigmatic giant eye or even amusing and quirky emojis. This dynamic canvas offers a delightful element of surprise, serving as a whimsical backdrop to the Las Vegas experience.
While the Sphere has captured the fascination of nearly everyone who has set eyes on it, it has also stirred debate. Some have dubbed it dystopian, suggesting that the scale and technological prowess of the venue may represent a glimpse into an over-technologized future. Despite the differing opinions, there's no denying that the Sphere has redefined the boundaries of entertainment, creating a fusion of technology, architecture, and artistic expression that is as captivating as it is polarizing.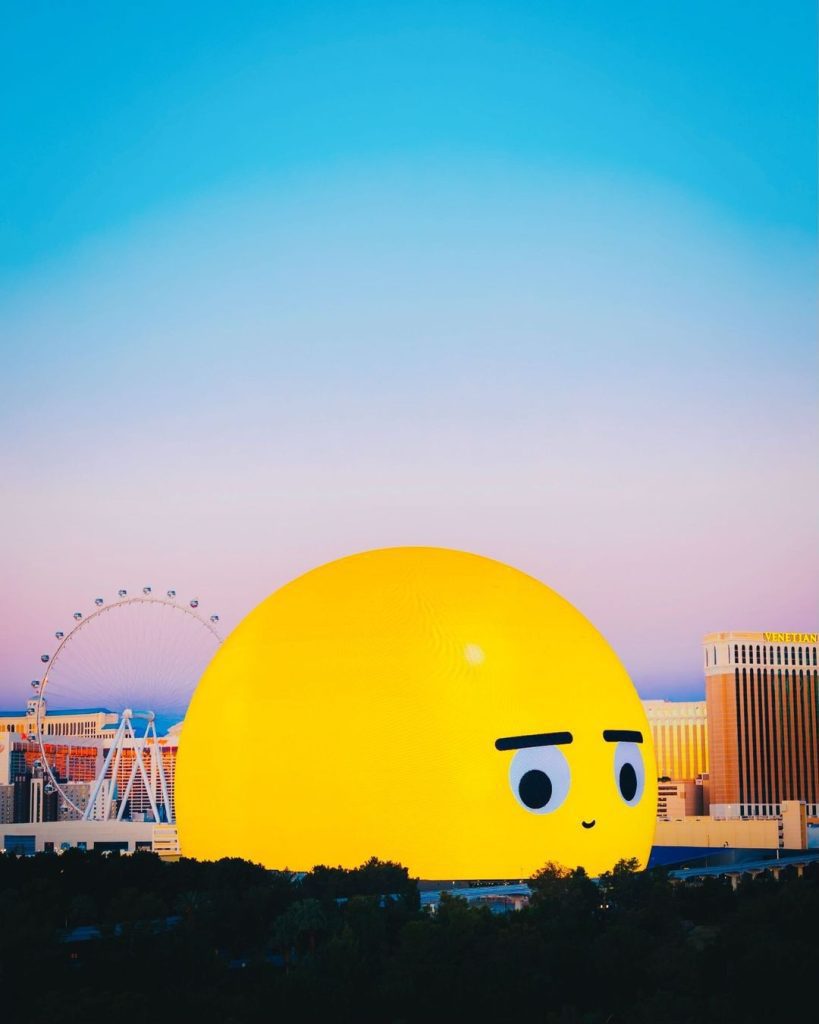 In a city known for pushing the limits of entertainment, the Sphere has managed to raise the bar, setting a new standard for immersive experiences that are nothing short of extraordinary. As it continues to host a diverse range of events and performances, it is destined to remain a symbol of innovation and spectacle in the heart of Las Vegas.