Americans Aren't Fans Of Living In These States Anymore
By Amit S December 14, 2020
---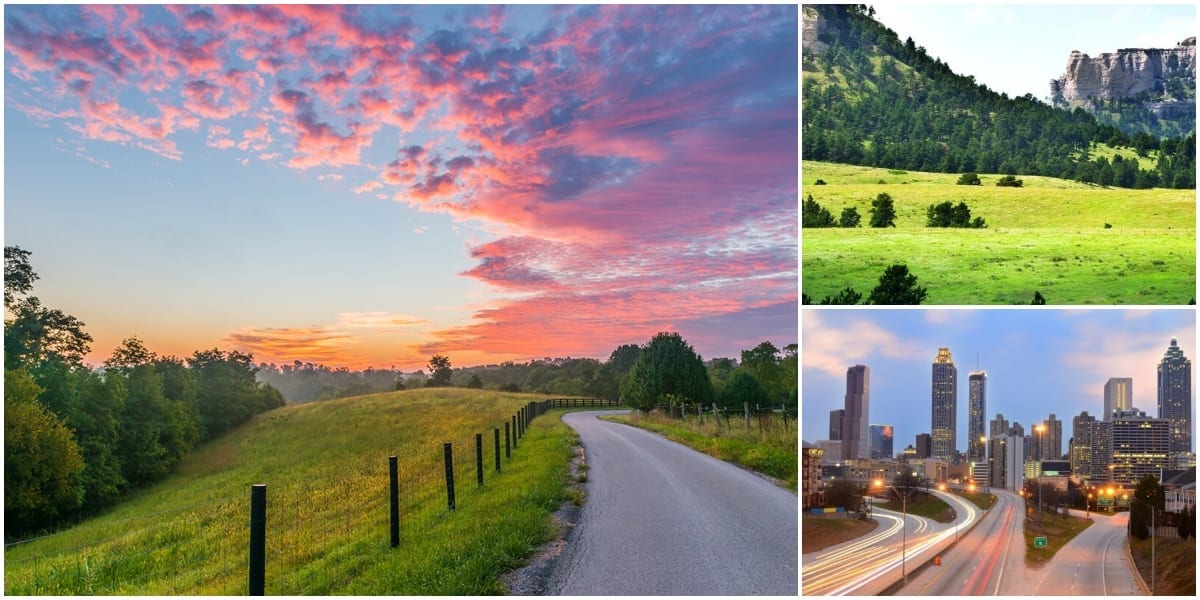 Americans constantly seek the 'good life', meaning they tend to choose their place of residence by a variety of different factors. Some states have the weather, some states have a strong economy, and some states lack it all. Be it the weather, the expensive rent prices, or a lack of jobs, some places are just less and less attractive to the new generation. Whether these states have retirees looking elsewhere to live out their days in the sun, or young hipsters seeking opportunity on the horizon, this list shows the states that have some work to do if they want to retain their own population as well as attract new residents. If you see your state on the list, don't take it personally, as hopefully, it can only get better…and if not, then you know it's time to move on. Curious to know the big "why"? Then read on.
Maryland – Little America
It seems odd to see Maryland on this list, considering the state is one of the most unique and historically important in the United States. Offering a wide variety of nature, from mountains through farmland and all the way to its golden sandy beaches, combined with a pretty high quality of life, Maryland has it all.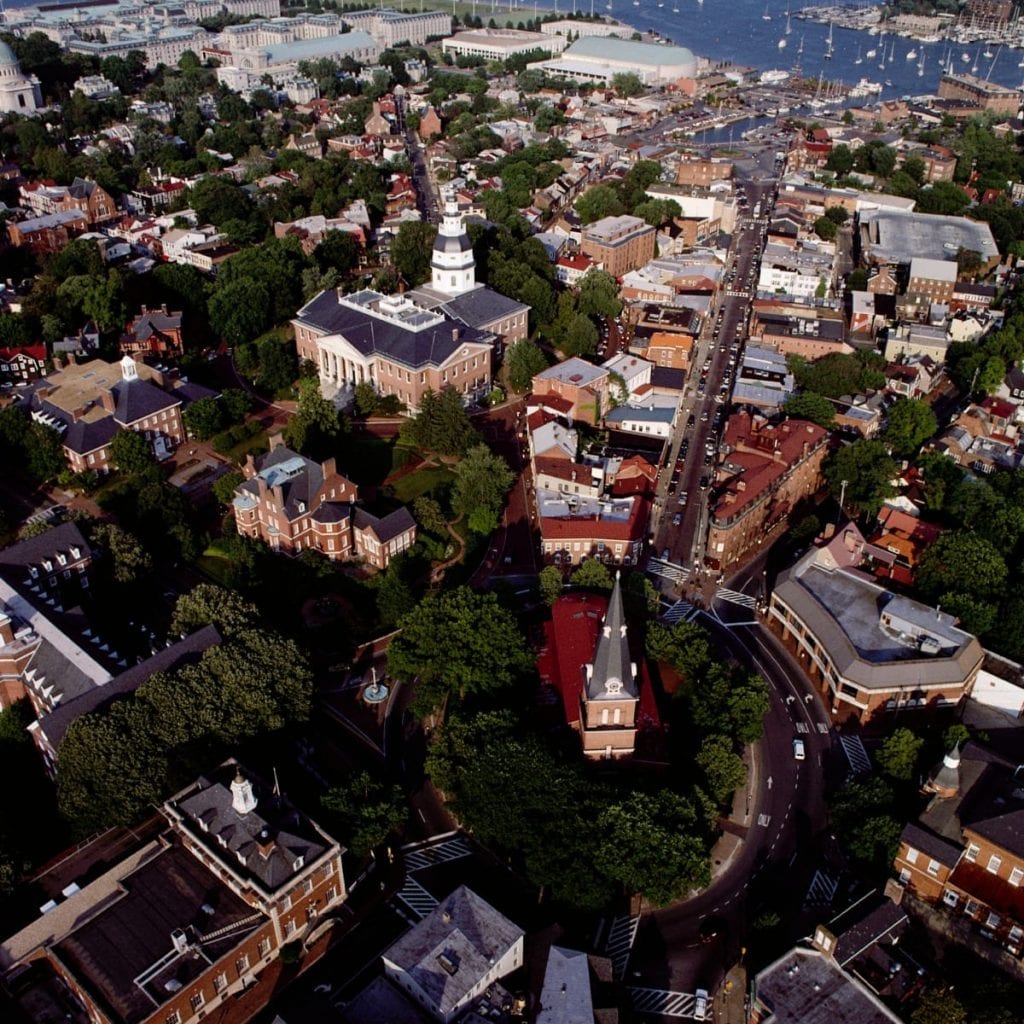 But apparently, not everything is rainbows and sunshine for Maryland. The state has a very expensive side to it. With the cost of living at an all-time high, house prices going through the roof, and high taxes, Maryland is slowly out-pricing its own residents. Most retirees end up passing over the state when thinking of where to spend their golden years.
Rhode Island – The First Independent State
It's hard to believe that this state is having population problems. But indeed, more and more people are leaving the smallest state in the nation, stating that it's just too expensive to retire there. Having high living costs is probably not easing the desertion. And if the costs are high, people will be working until they're much older.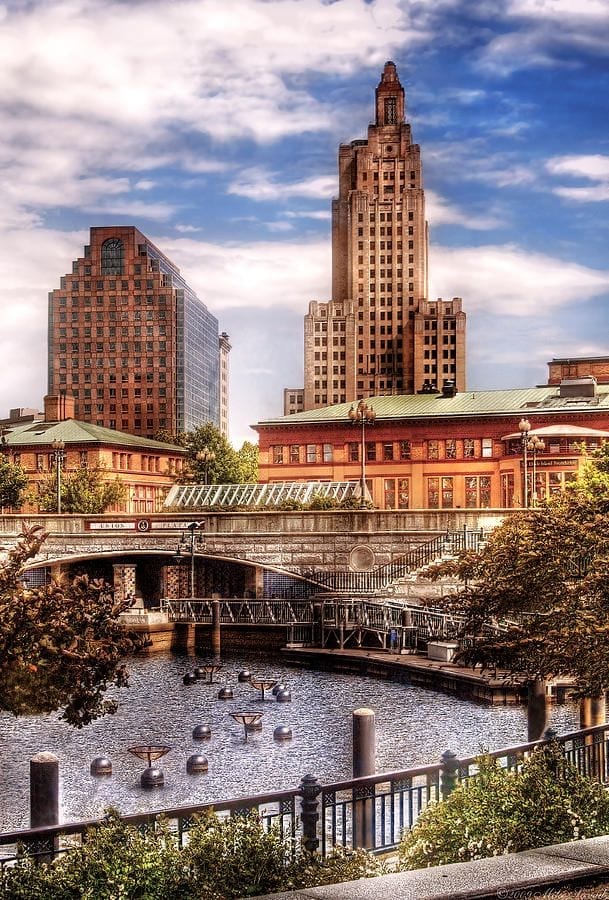 When you picture an island, there are probably a few palm trees lying around scorching sandy beaches and turquoise waters. Of course, Rhode Island ain't that kind of island. Harsh winters are not the only reason people are leaving. Jobs are also one of the main reasons for population drain, making it yet another haven for the rich to live unbothered.
North Dakota – The Nation's Food Basket
There's no surprise here that this state is on the list. Already one of the nation's least populated states, North Dakota just doesn't offer the amenities that make the state a desirable destination. Even though jobs are abundant in the state, the statistics tend to blemish the small fact that barely any people actually live in the northern state.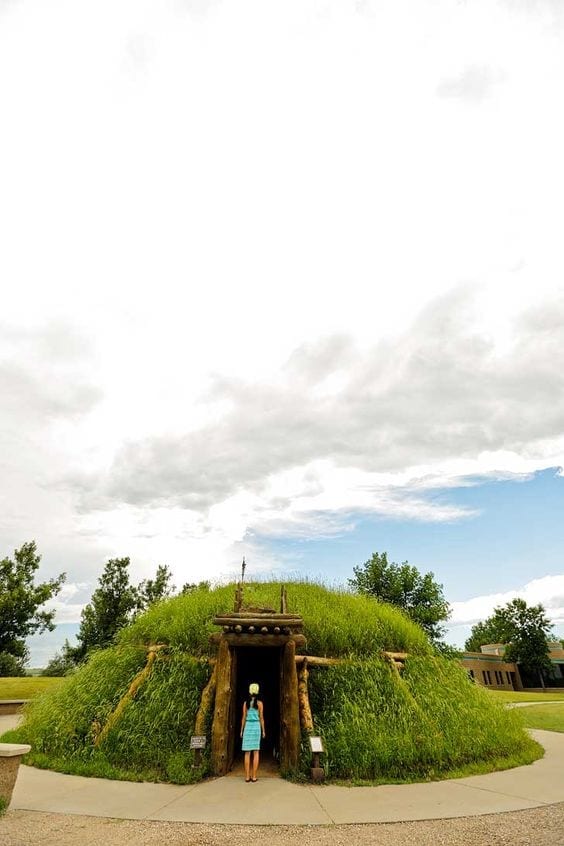 With below-freezing temperatures and vast landscapes of nothing but endless farmland, the people who decide to live in this state are prepared for that hard life. Although the state has amazing Native American culture, it's still not enough to get people from other states to buy in and move. Instead, people rather leave the frozen tundra behind in search of warmer climate.
Oklahoma – The Sooner State
Located smack-dab in the middle of the country, Oklahoma gives off that Mid-America vibe. Farming culture mixed in with rich Native American culture and a strong state pride (and have we mentioned the musical?) have made Oklahoma one of the only on the list to actually boast positive immigration, although not by much.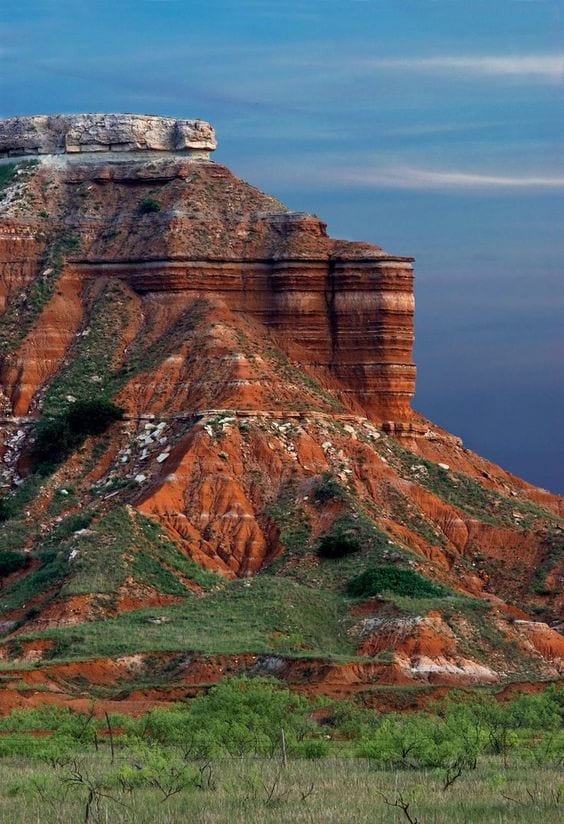 Even after bringing an NBA team to the state capital, Oklahoma City (c'mon be more original with the name), still, it seems as if the weather might be one of the main reasons people are still leaving. Adding to the lack of employment, the tornadoes are just a big scare to keep people from flocking to this wholesome state.
Louisiana – The Crawfish Capital
Louisiana is no easy place life to live, considering that this L-shaped state has seen its fair share of disasters come her way. We all sorrowfully remember the devastating 2005 Hurricane Katrina disaster, that left this state's largest population centers in shambles.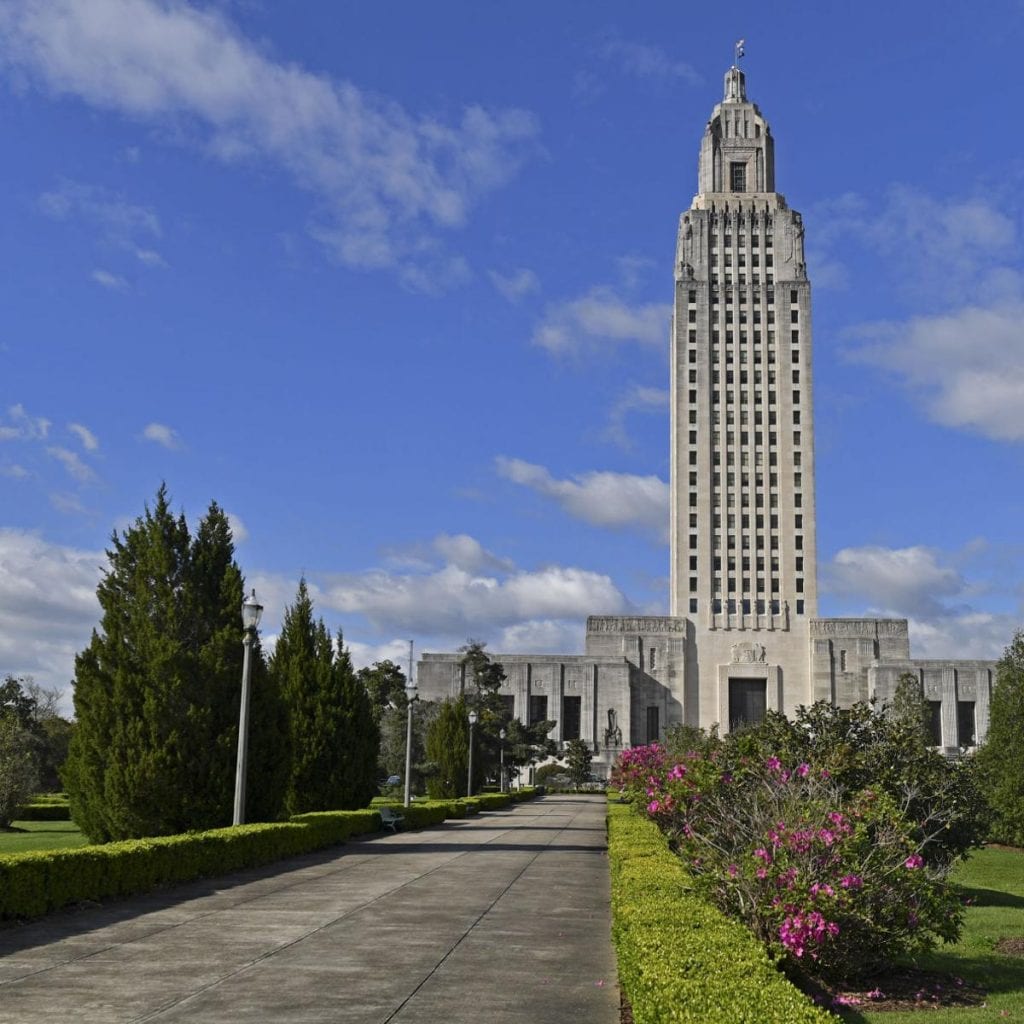 Following the natural disaster, The Gumbo State saw a mass migration out with people citing jobs, security and livability as their main reasons for the exodus. Nonetheless, this is the American center of joy, music, and food, exploding with culture and vibrancy, and so hopefully it shouldn't be long before people start returning. Can anything really beat Mardi Gras?
Missouri – The Home Of Budweiser
Okay, so this is one we kind of understand. St. Louis is one of the only shining spots in an otherwise uneventful state. Let's face it, even the state's best city was given to Kansas. To make matters worse, St. Louis is not as attractive as it once was due to low employment rates.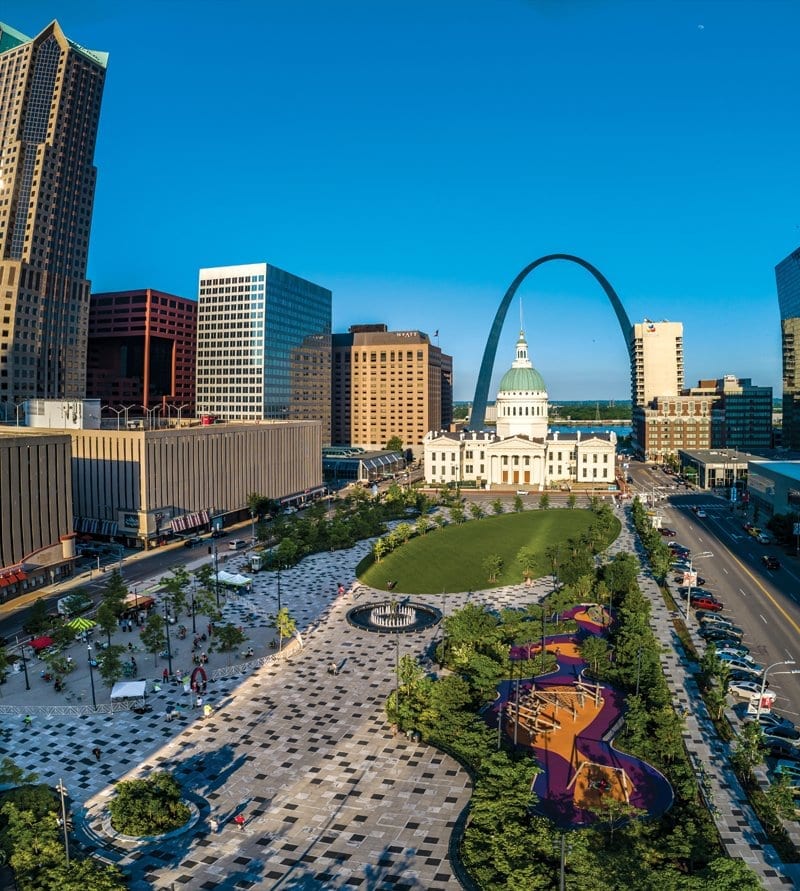 As a result, the world-famous arch, known as the 'Gateway to the West', has become but a passing memento when looking for a better place to live. Extreme weather conditions and lack of jobs have driven even more people to look elsewhere than Missouri. We will say that we'd live here, if solely for one thing: they sure do BBQ right.
Pennsylvania – The Keystone State
It's amazing, if not shocking, to find a state like Pennsylvania on this list. With beautiful scenery, Hershey's chocolates and solid sports teams, Pennsylvania should be on everyone's wishlist. Nonetheless, Pennsylvania has done a relatively good job keeping its residents.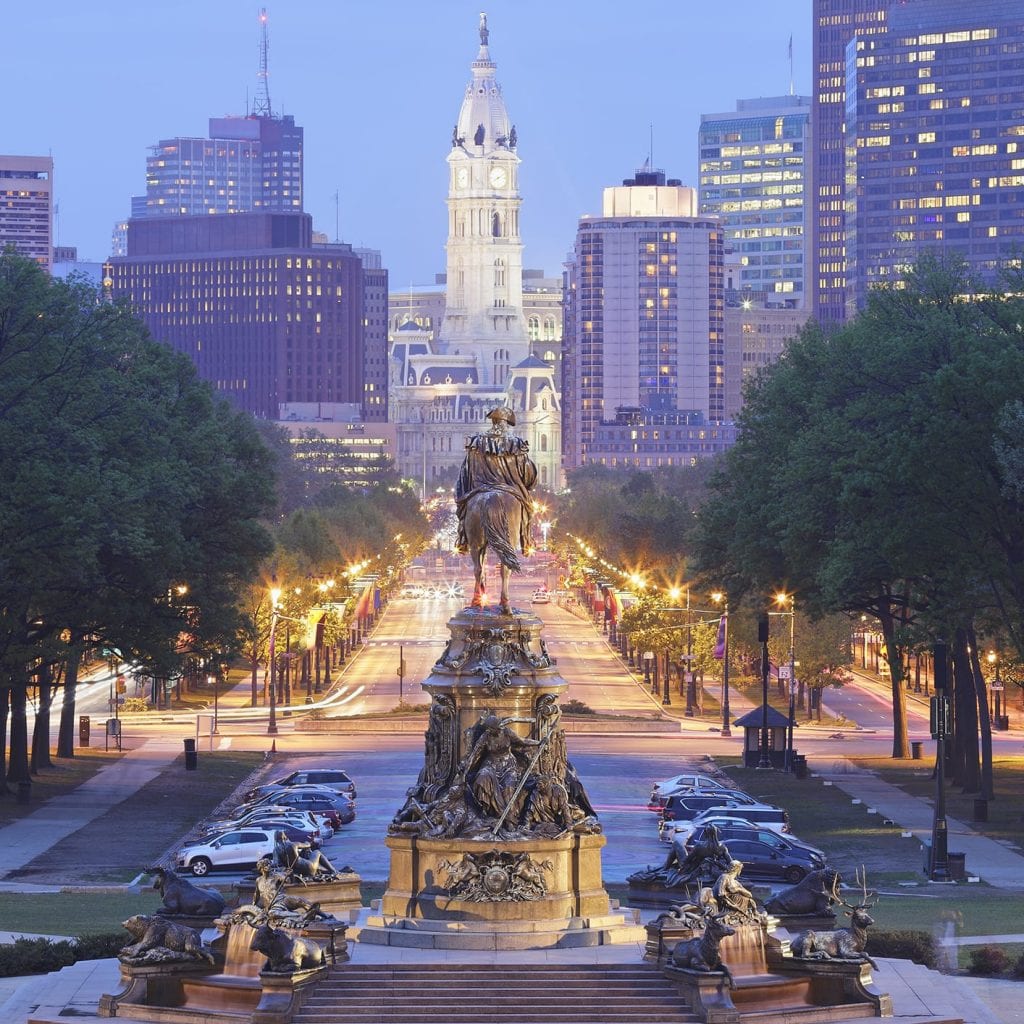 Only recently did we see the even balance of comers and goers change. Pennsylvania has a few destination cities, which bring in the youth. People under the age of 45 are flowing to the state looking for work. Surprisingly, this may be a cause for people over 45 deciding to move away and retire somewhere warmer. We don't blame them; at least they had a solid 45 years in this diverse commonwealth.
West Virginia – The State In Crisis
John Denver nostalgically sang about West Virginia for a good reason. Its breathtaking scenic views are this Mountain State's calling card. However, in more recent years West Virginia, has become one of the epicenters for chemical dependency crisis, thus settling a black cloud over its pristine hills.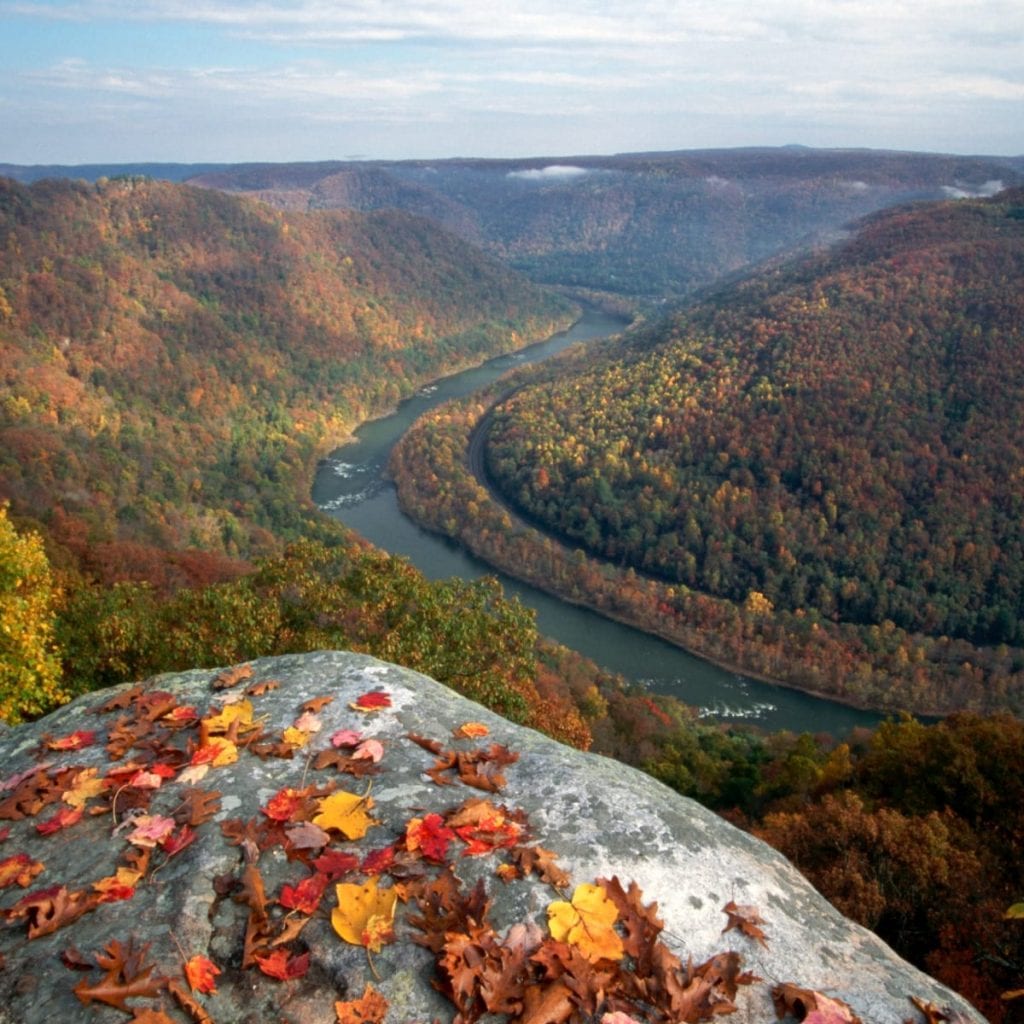 Most of West Virginia's residents between the ages of 18 to 35 have decided to uproot and move on in search of work. Known for its coal industry, West Virginia is in constant employment fluctuation due to this unstable industry. Maybe if they invested more in community empowerment and lessening the widespread drug abuse, people would choose to live here longer.
Mississippi – Deep In The South
The state that brought us Elvis Presley, Jimmy Buffett, and the great B.B. King, has seen its best days behind it. Posting the lowest employment rate in the country, Mississippi is falling behind the rest of the nation. Both youth and retirees cite a lack of jobs as the main reason to search for greener pastures.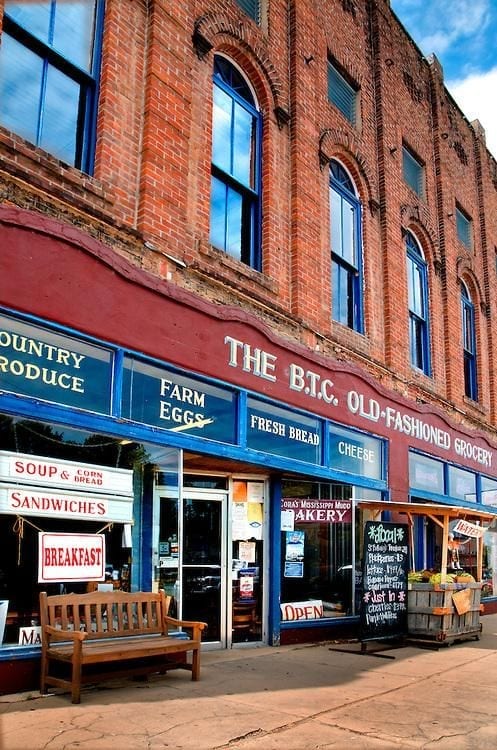 If that wasn't enough, the Southern state is also considered the least healthy of all 50 states, adding to its woes. With a problematic past and present, the state known for its enchanting Southern culture looks to have fallen behind. Guess that's what happens when your state beverage is a boring glass of milk.
Kansas – The Sunflower State
Nicknamed 'Tornado Alley', Kansas has its fair share of weather issues as well. Besides the devastating twisters, the middle America state has been losing residents at an alarming rate. All of this proves Dorothy wrong, as apparently there are other places to call home.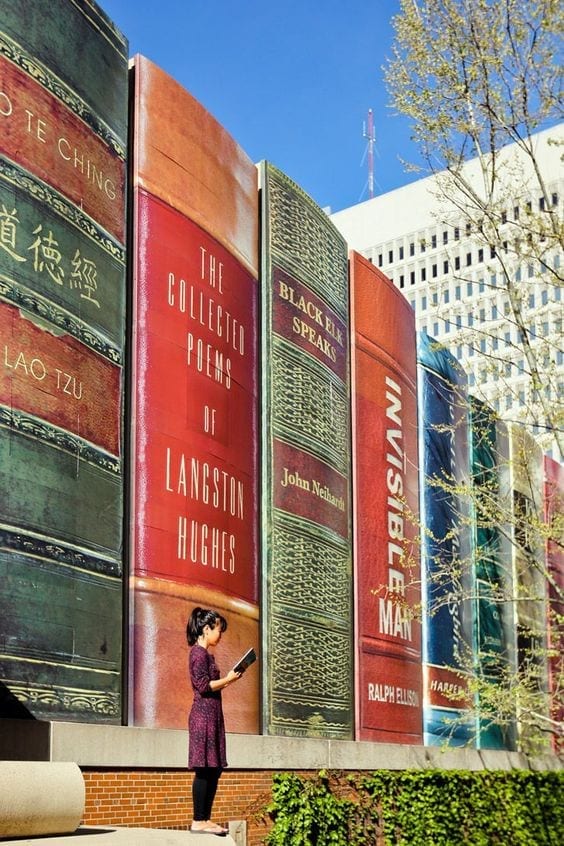 Though for those who think it's all bad, Kansas does still have a lot to offer people looking to make a change. A freshly won Super Bowl team resides on the Kansas-Missouri border, and the state has a low unemployment rate. Although, it seems that even gridiron glory can't get people to stay in a place that suffers from terrifying tornadoes — not to mention often times people have admitted to being bored in this state.
Hawaii – Heaven On Earth
This archipelago is a true world wonder. Hawaii's breathtaking nature and beautiful beaches keep a steady incoming of honeymooners and tourists from around the world. For most people, Hawaii is a paradise that's a little different from the rest of the mainland states. While the island strain is made up of hundreds of islands, residents inhabit only 7 of them.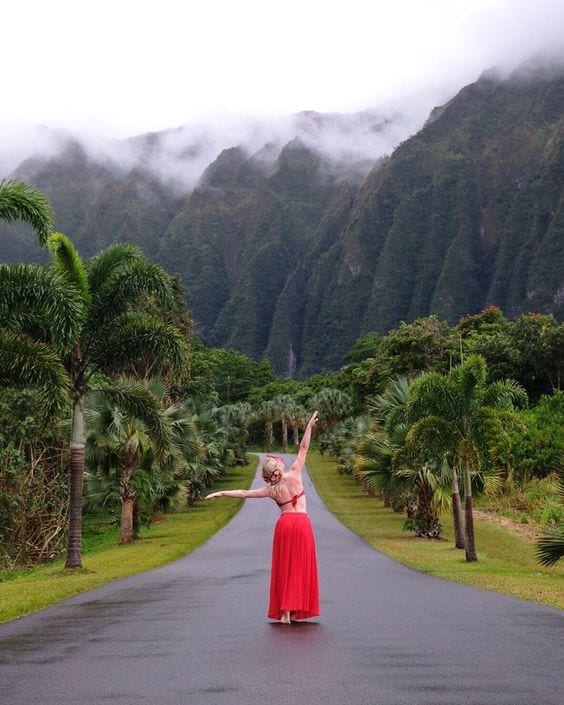 However, over time, Hawaii has become strictly a tourist's dream destination. The cost of living has skyrocketed over the years, basically pricing out most of its residents. So, unless you've got a bunch of money in the bank, unfortunately, Hawaii shall stay for most of us nothing but a postcard on the fridge.
Nebraska – The Home Of The Cornhuskers
You are not alone if you're also not entirely sure what a cornhusker is, because we're not sure either. Besides corn and college football, Nebraska is home to billionaire Warren Buffett, and one of the most impressive indoor zoos you'll ever see.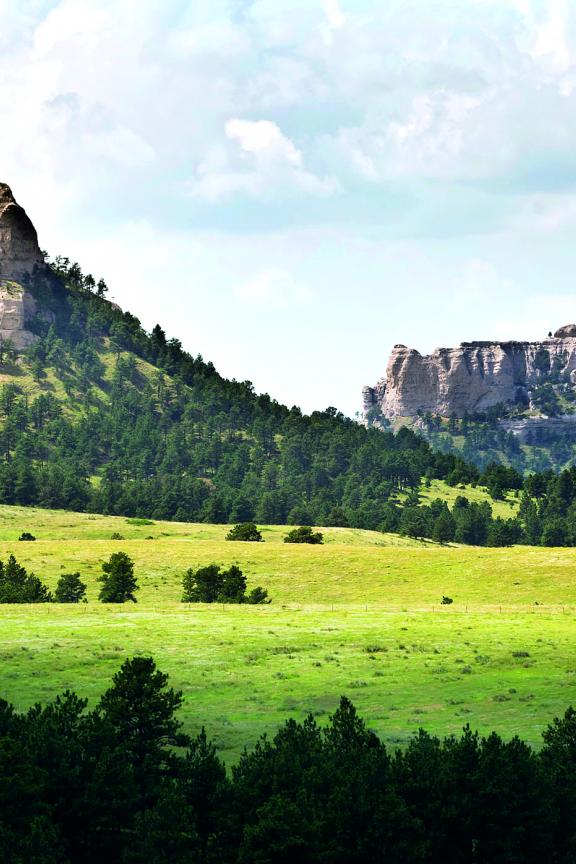 This Midwest state boasts mostly an impressive array of farmland and bad weather, though, causing people to look elsewhere when deciding to settle down. Beyond that, one of Nebraska's biggest problems is a lack of quality and high-paying jobs, giving the state a somewhat dull and simple outlook.
Michigan – The Home Of The Automobile
Although the glove-shaped state has all the natural beauty one would want for their home resident, Michigan has had trouble retaining its citizens. As the depleting automotive industry is the main cause for concern, the state's glorious past seems like distant history now.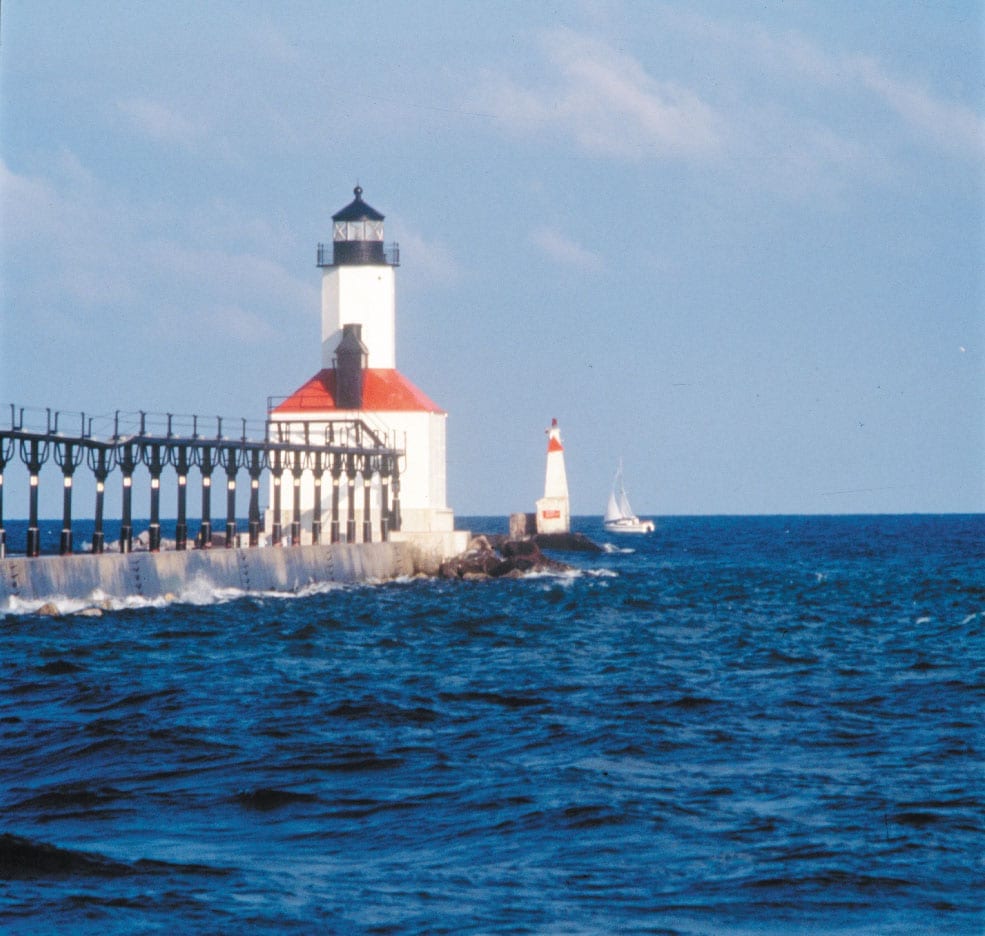 With low salaries, young people are choosing to leave rather than stay to help rebuild this great state to its past glory. With a huge and mesmerizing coastline, it would seem like a dream location to retire. However, these retirees aren't fooled, they know that when the warm summer ends then comes a hellish frigid winter.
Massachusetts – Where The Pilgrims Landed
One of the proudest of the original 13 colonies and the forerunner of the American Revolution and the progressive movement, Massachusetts has its state pride and its people ain't afraid to let you hear about it. With an impressive sports culture and home to Ivy League colleges, Mass seemingly has everything going on.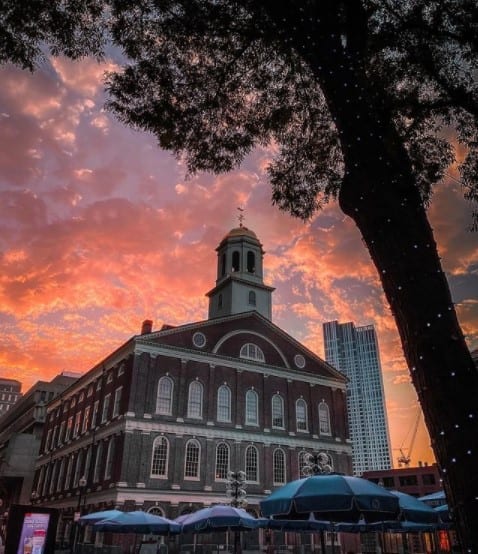 Despite the love for the state, its people are finding it hard to pay the bills. With a very expensive cost of living, people are starting to move to neighboring states, because obviously they want to stay close but just can't afford it anymore. Add the freezing New England weather and the fact that Tom Brady has left for Florida, and Massachusetts just ain't looking as hot as it once was.
New Jersey – The Garden State
It's not a surprise that New Jersey has the largest amount of people leaving the state each year. Considering the horrible traffic and boasting the highest property tax rate in the country are only some of the reasons people decide that they have had enough of the Garden State.
Adding to the fact that New York City is right across the river, living in Jersey seems a bit moot. The home of The Sopranos has been able in recent years to bring wages up. However, coupled with nasty winters and the meathead-filled Jersey Shore, it doesn't seem as if New Jersey will turn into the hot spot anytime soon. (They do have really great pizza though.)
California – The Golden State
We know this seems a bit weird, considering everything California has to offer. From pleasant year-round weather, sandy beaches, awesome cities, great culture, and we could go on…it would seem that California has everything to offer to both young and old. Well, that could well be true, provided you're rich and famous.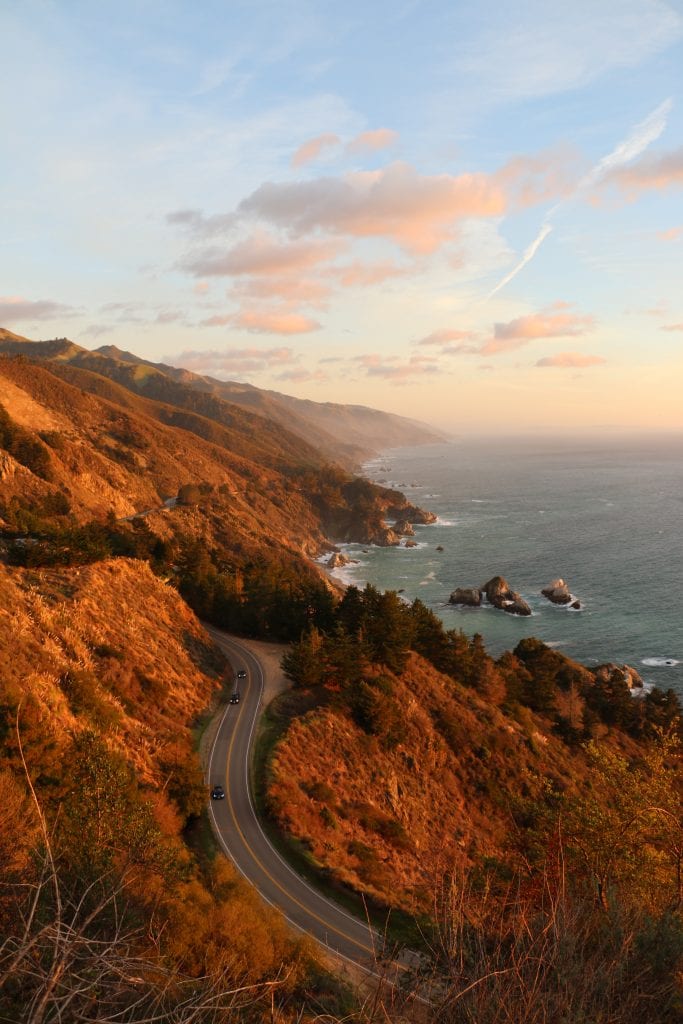 Once you really look at the landscape, you may notice that it's more fake than real, and it's not just Hollywood. Californians pay some of the highest taxes in the country, and in return, enjoy living in a constant traffic jam. Coupled with the state's tendency to be struck by fires and earthquakes, these reasons are turning people away. Rather, people are settling in Cali's neighboring states instead.
Arkansas – The Land Of Opportunity
Arkansas may be the land of opportunity… yeah, the opportunity to get the heck out of Dodge. Considered one of the least attractive states in the nation to live in, most of the state's younger deserters claims lack of jobs is the main reason for moving on. It's certainly a big enough reason to consider other states to live in.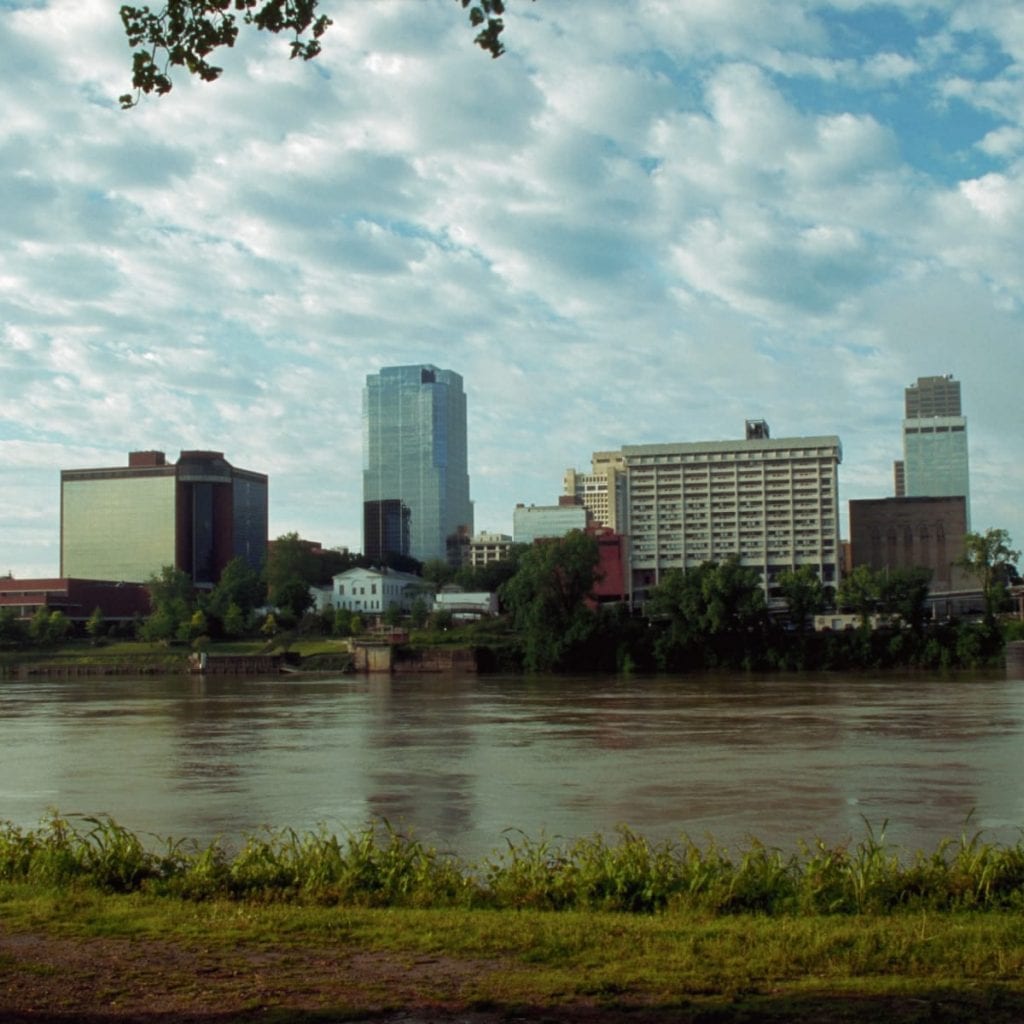 However, on the bright side, the state that brought us Bill Clinton offers low-cost living. This actually brings in a lot of retirees to the state, looking to spend that final chapter of life on cheap mode. It's still a great state for many people to live in — not to mention the low cost of living in the land of opportunity.
Utah – The Beehive State
Utah is mostly known for its unrivaled beauty, earning its claim as one of the most beautiful states in the United States. In just a few hours' drive, you can pass the towering Rocky Mountains, then cross through the dried-up salt beds, and down to the magnificent and colorful desert. Sounds like a dream right? Well, here's the catch.
Unlike most states on this list, Utah actually is a preferred destination for retirees, because of the low-cost living and fairly comfortable weather. It is the youth that the Mormon State finds trouble to keep and attract. Due to a lack of jobs and poor nightlife scene, Utah sees its youth leave the state mostly for its more attractive neighbor states.
Virginia – The Birthplace Of The Nation
You would think that Virginia would have everything to offer in order to keep people from leaving. From beautiful beaches to high forested mountains, Virginia has the landscape that people yearn for, especially when thinking about their golden years, all mixed in with that warm and genteel touch of Southern politesse.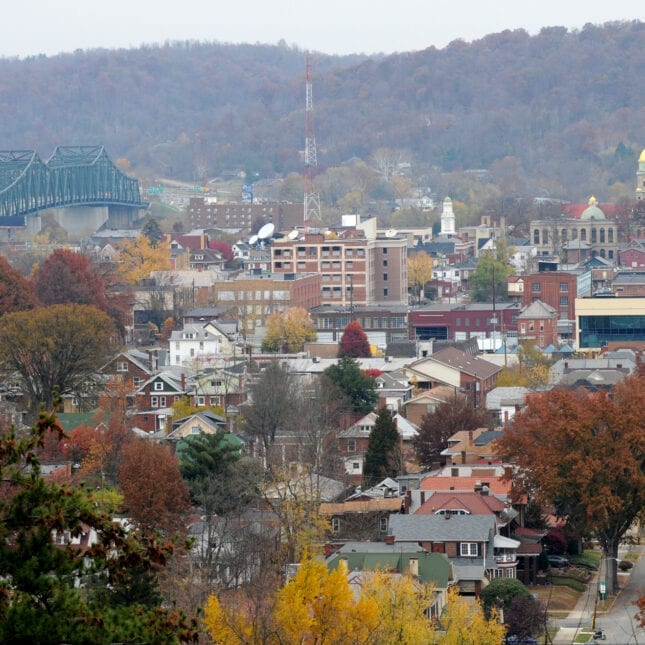 Combine that with low taxes and being located in the middle of the East Coast, and Virginia ought to be a retiree's heaven. Yet still, every year Virginia sees more and more people leaving the state rather than entering. It might be a great place to retire, precisely because a lot of youngins are flocking to other cities.
Minnesota – The Land Of 10,000 Lakes
This was kind of a weird one to find on this list, as Minnesota has incredible natural scenery coupled with a couple of pretty cool and young cities. However, one must remember the frigid winter months that turn this beautiful state into a snowy hell.
Just in the past year or so, The Gopher State saw its incoming residents decrease after a good half-decade, with more and more people leaving the home of the Vikings rather than moving in. It makes sense considering winter temps get as cold as minus 61 degrees Fahrenheit. Can you say brrrrrrrrrrrrrr?
Montana – The Treasure State
Montana's claim to fame, besides its' unrivaled natural beauty, would have to be the state's rich deposits of treasures. From gold and silver to oil and fossils, Montana has all the makes of a prosperous place to live — though immigration numbers would tell a different story. With a very low population, Montana's secrets are well kept.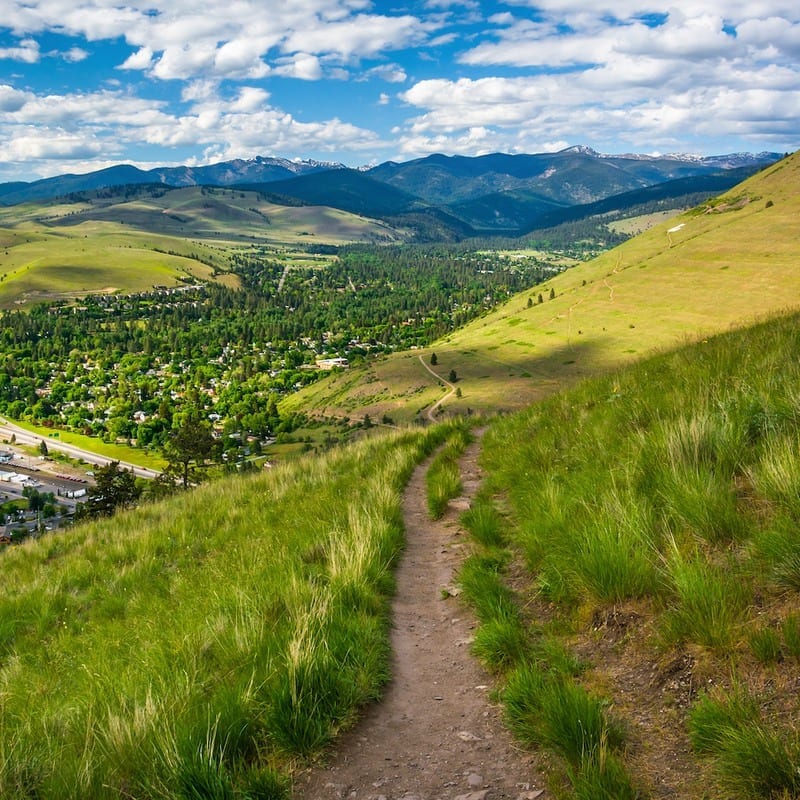 Apart from cattle ranchers and outdoor sports enthusiasts, the state is very popular for the rich and famous. From our favorite celebs to business leaders, apparently, Montana's harsh weather and living conditions make living there only possible if you're rich — or stuck. With a severe lack of jobs and services, Montana's beauty is just not enough to convince people to move there. Oh, did we mention all the bears and wolves as well?
Ohio – The Buckeye State
Ohio is one state that holds its flag up high. It's home to the Rock 'n' Roll Hall of Fame, beautiful scenic views, a huge lake and of course every American's favorite pastime: football! This state has everything that makes American culture awesome. So what's the catch?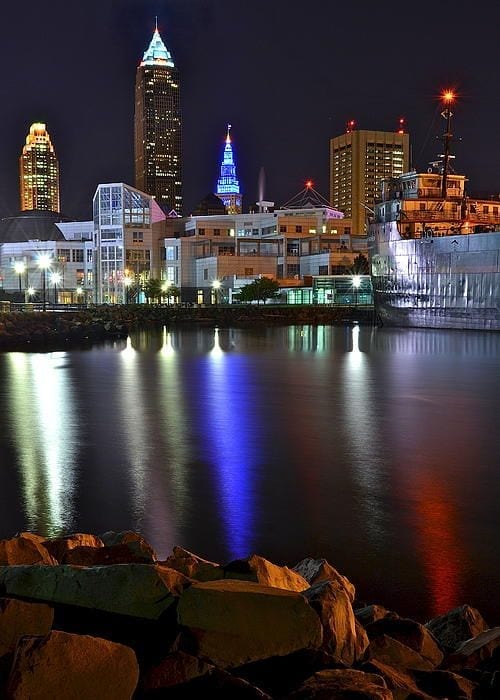 Ohio's glorious manufacturing industry is left purely to the history books, with many people leaving the state due to high unemployment, as well as the same problems most northern states face when it comes to the bone-chilling winter and snowstorms. But come on, Ohio! You've got too much to offer as a state to not bounce back from this.
New York – The Economic Capital
You can't talk about Massachusetts without talking about its rival neighbor, New York. The home of the Big Apple, New York City is known not only as the American culture hub but a global one. In addition, New York City is considered the economic capital of the world. From Broadway to Wall Street, NYC offers nothing but awe.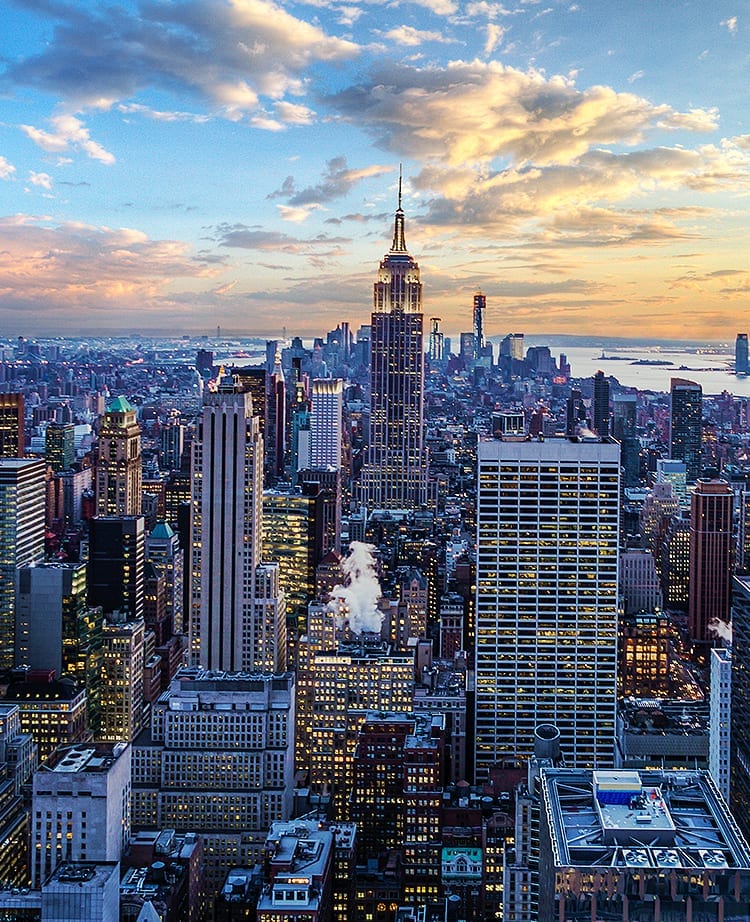 However, being the center doesn't come without its issues. First off, there's a whole state out there besides Manhattan, and more rural areas of the state suffer from employment scarcity, a big problem considering that New Yorkers pay some of the highest taxes in the country. The city itself may be the land of opportunity, but there is a lot of competition for those unique possibilities.
Wisconsin – The Cheese State
As we have learned so far having, mesmerizing natural beauty just isn't enough of a draw to entice people to move to your state. We see the same case with Wisconsin. Resting on the Great Lakes and hosting endless magical forestry isn't bringing people in, nor is the promise of excellent local cheese and beer.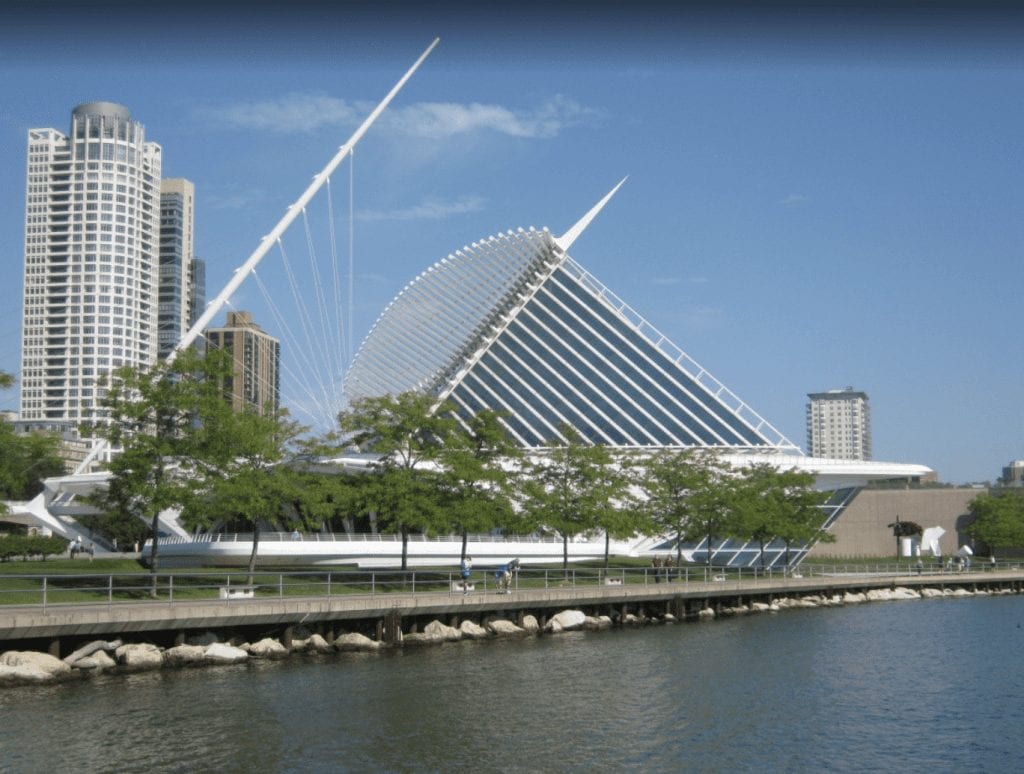 As with many of the other states on this list, Wisconsin suffers from some of the country's most brutal winter weather, causing retirees to look southward for warmer climate. Also, people from Wisconsin claim that the state's health system is severely lacking, citing it as one of the main reasons people are leaving. At least they have the Packers!
Maine – Lobsters All-Around
Things are actually looking up for the Corner Sate. Despite below-freezing weather, more people moved to Maine then left it for the first time in a couple of decades. Its beautiful coastline is counted as one of the main reasons, as well its distance from the rest of the country, making it the loner's paradise.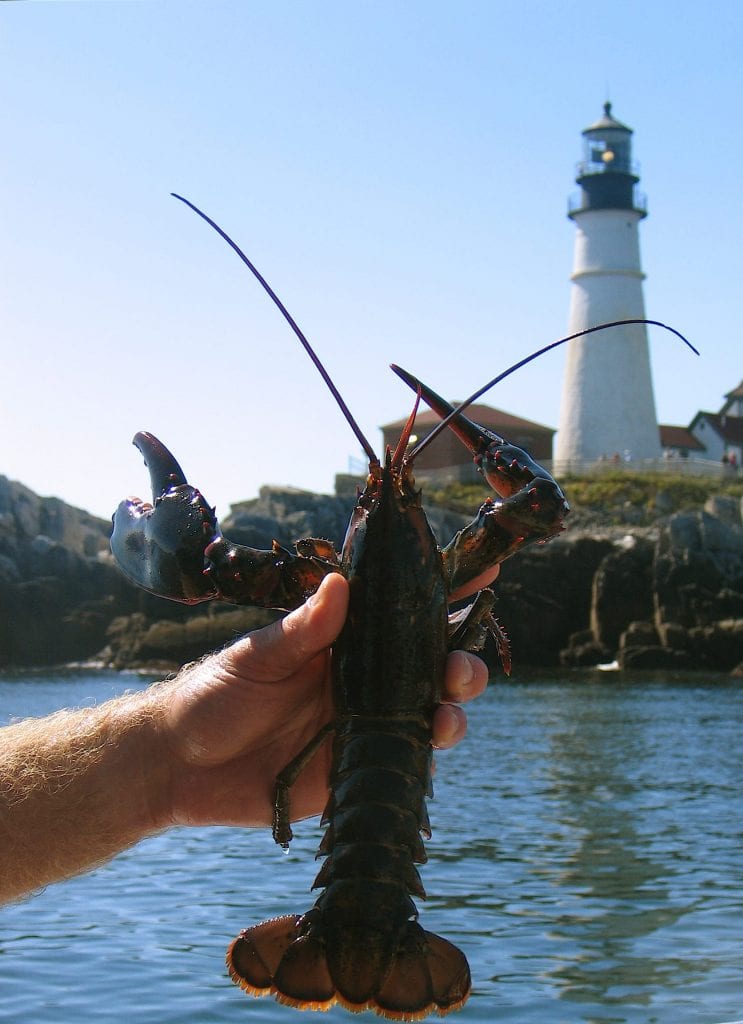 Though, this does not play the same way with retirees, who just can't get over the sub-zero temperature, with the 65-and-older community heading south for the winter and staying there. But nonetheless, the simple Maine life may be enticing, especially as long as it comes with a side of delicious fresh lobster tail.
Connecticut – The Nutmeg State
The birthplace of the hamburger is not the powerhouse state it once was. Although many big brand companies call this charming corner of New England home, it's apparently still not enough to keep people from leaving. There's almost five times as many people leaving the state to retire than entering it.
That's a whopping number. Maybe it could be the harsh cold winters that have people leaving, looking for a sunnier place to live out that final third of life. Even though it's located perfectly in the hub of the Northeast, Connecticut just can't offer the stability and comfort to retirees that other states can.
Iowa – The Hawkeye State
Although most people would call Iowa boring, that's just not true…well, kind of. Beyond the college towns, beyond the State Fair, can be seen an endless array of corn field after corn field. Iowa is only matched in her legendary scenic boredom by her neighbor state Nebraska.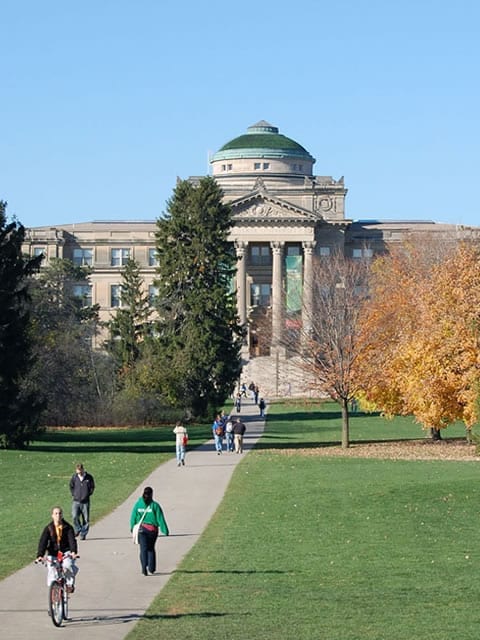 With polar-like winters and a constant chilling wind due to lack of trees, Iowa is seeing more and more people migrate south for a warmer climate. Add to the fact that companies in Iowa just can't beat out the competitive wages from other states, and all this together spells hard times ahead for the state's population.
Illinois – Land Of Lincoln
Yeah, Chicago is pretty awesome, nesting on Lake Michigan, receiving that cool summer breeze, it seems like a paradise. The home of the Bulls, Bears, Cubs, and more, Illinois has their sports game on high. Add to the fact that Illinois has its own culture, cuisine, and slang, and it only makes sense that people would want to live around this major cultural hub.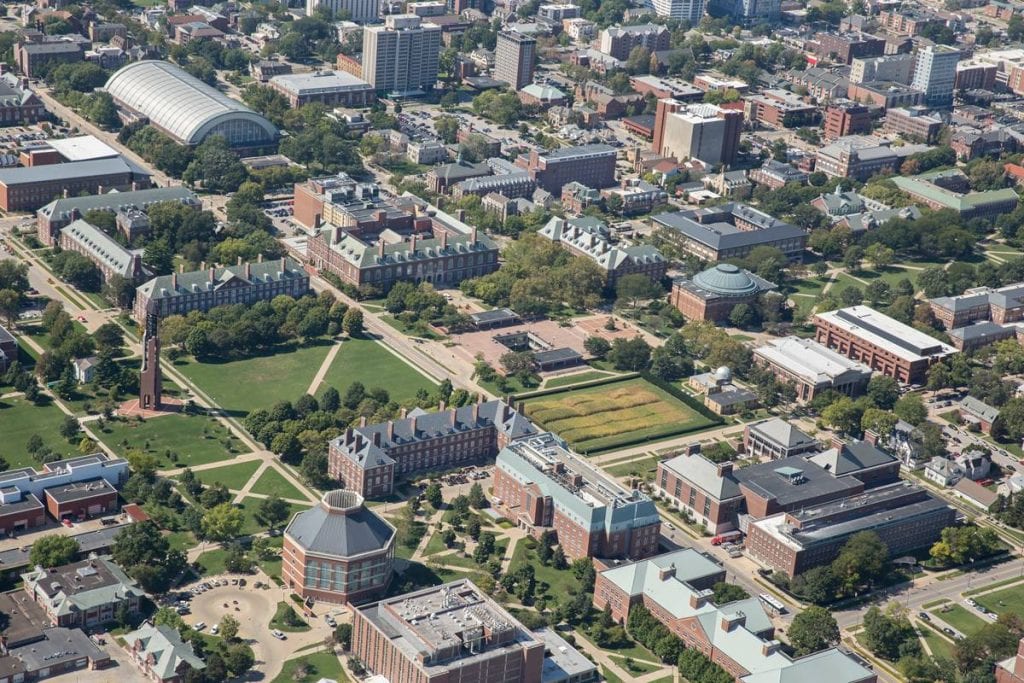 While most people take up residence around the metropolis, the majority of the state's land is used for farming. That means that except for Chi-Town, there are not many cultural hubs to live in. Besides that, people in Illinois pay a lot of taxes, and, coupled with extreme temperatures in the cold months and insane traffic, no wonder more people are deciding to get out while they can. 
Kentucky – The Home Of Colonel Sanders
With so many great things coming out of the Bluegrass State, you would think Kentucky would be a more popular state. The bourbon alone should be enough to make this state one rager of a party. Add to the mix beautiful natural scenery and horse racing, and it seems like Kentucky should be higher up on people's wish list.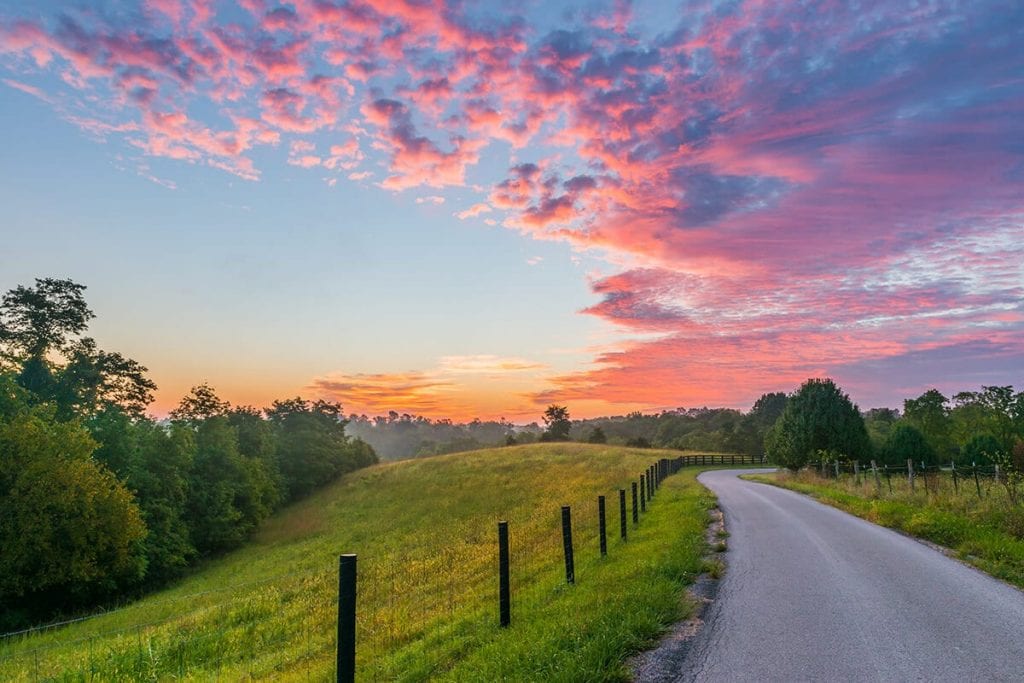 However, Kentucky sports one of the lowest employment rates in the country, as well as one of the lowest minimum wages. That means more people are choosing to leave the home of the Blue Devils for greener pastures out yonder. Guess the Colonel's golden succulent chicken just isn't enough to entice people to stay.
Georgia – The Peach State
Georgia would have to be one of the more surprising states to find on this list, but not everything is peachy in this pearl of the South. People are leaving to find a higher quality of life. Nevertheless, not all is bleak for the state that brings us peaches, pecans, and peanuts.
In recent years, Atlanta has experienced an economic boom, welcoming to the metropolis a number of Fortune 500 companies, including Coca-Cola and Delta among others. Given the state is known for its Southern hospitality and sweet tea, it's only a matter of time before things turn in Georgia's favor.
Disclaimer: This article was first published on Daveswallet.com and is published here with approval.